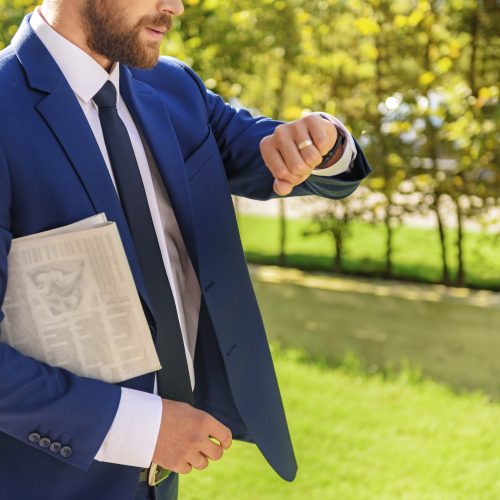 Perhaps a better question would be "what is the value of your top executives' time?" or "what could your top executives achieve for your business if they could work instead of driving?"
Most top executives work in salaried corporate environments and wouldn't have a clue what they actually earn by the hour, but if they ever did break it down they would probably be surprised at how true the old adage 'time is money' actually is.
But just for a moment consider a journey from a Birmingham suburb to central London with your executive driving themselves on a weekday to get to a meeting for 10am. This is going to require an early start because they will need to leave time for the traffic, time to find a car park and time to get from the car park to the meeting.  And, what if they have things to carry?  Oh and just to complete the picture, it is raining.
We are probably looking at four or five hours to complete this journey.  If your company had booked a chauffeur driven executive car from Home James based in Birmingham, this would have been door to door and five hours of uninterrupted time to work, make confidential calls, prepare for the meeting or just get into the right state of mind to get the outcome you need from the meeting.
Our professional chauffeur service is very competitively priced, even more so when you think about the opportunity cost lost, because your executive can't do much more than listen to Radio 4 for the five hours of journey time.
If you were to book one of our Mercedes Vianos (the people carrier used by celebrities and corporate client alike owing to its fantastic spec and comfort) up to six of your top executives could have a meeting on the move around a table.  Now wouldn't that be more productive than listening to "Thought of the day"?
Our top quality executive cars come in many shapes and sizes depending upon your transportation needs.  Our professional chauffeurs are terrific ambassadors for Home James and deliver our premium service.  Please think about alternatives to your executives driving themselves.  We would love to discuss your requirements with you.